Sign-Up for Weekly
Sign-up for Fig Datebook and receive weekly content that includes new blogs and features, local events, and happenings in Columbia delivered directly to your inbox.
To subscribe to Fig Columbia in print, please click here.
Get the Print Magazine
Get your own fresh Fig Columbia delivered to your doorstep 4x a year. Be inspired by the latest trends, happenings and thoughts about a Columbia lifestyle.
Sign Up
Suggest an Event
The online Fig calendar is a curated list of community and advertiser events happening in Columbia.
Contact Us
November 12, 2018
Your 2018 Columbia Nonprofit Holiday Giving Guide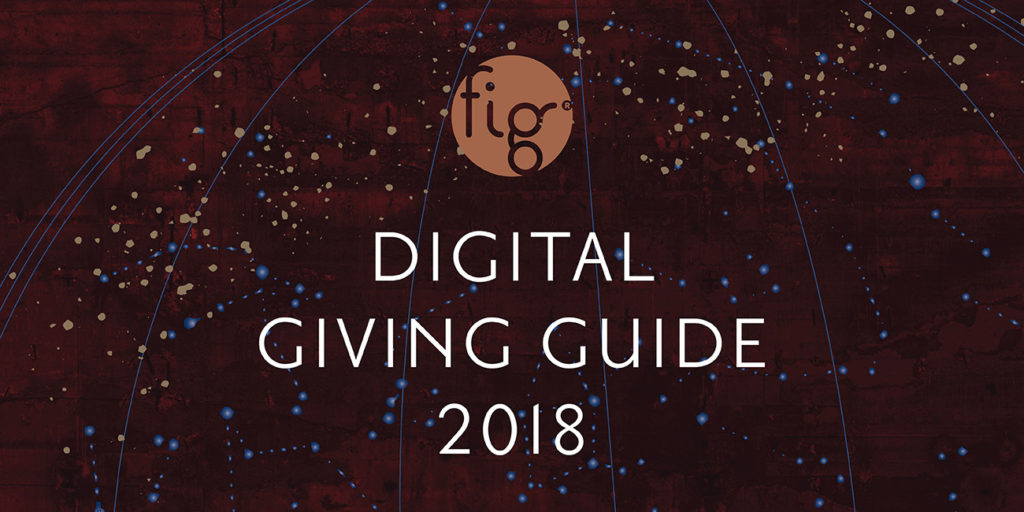 With all of the holiday cheer, merriment, and festivities, it's often easy to focus on the gift giving to your friends and family and overlook the other ways that you can give this holiday season. Our town is full of wonderful nonprofits and groups that serve our community to make it a better place. This year, consider giving back to the community by donating your time or money to a local nonprofit. You can make a volunteering day out of it with your family, or you can give a donation in someone's honor or memory.

Take a look at some local nonprofits who couldn't do what they do for our community without your help!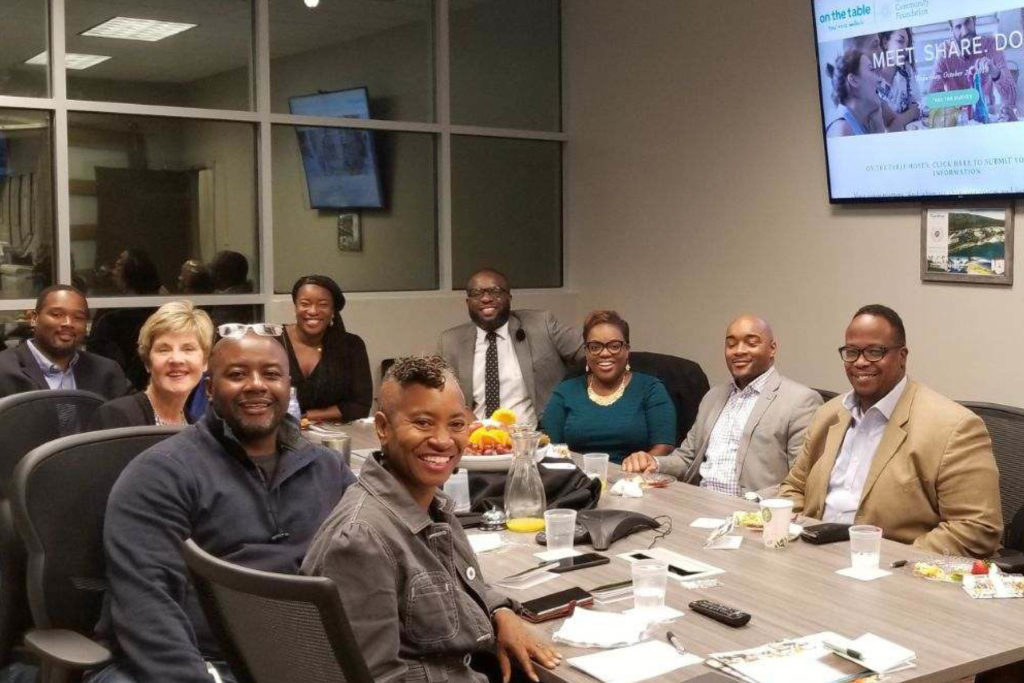 Central Carolina Community Foundation

Mission: Central Carolina Community Foundation, the Midlands' expert on philanthropy, is a nonprofit organization that links charitable people and businesses with areas of need in our community.

Community Impact: CCCF aims to make it easy and convenient for the people of the Midlands to give back to the community, helping it to thrive and grow. With each gift given, the Foundation is able to impact the Midlands in a positive way, enhancing the lives and communities in the 11 counties it serves.

Stats:
Has invested more than $91 million in our community since 1987

$1,756,332 was donated by 14,665 donors to 372 organizations during the 2018 Midlands Gives event put together by CCCF
How You Can Give Back:
You can donate online at https://www.yourfoundation.org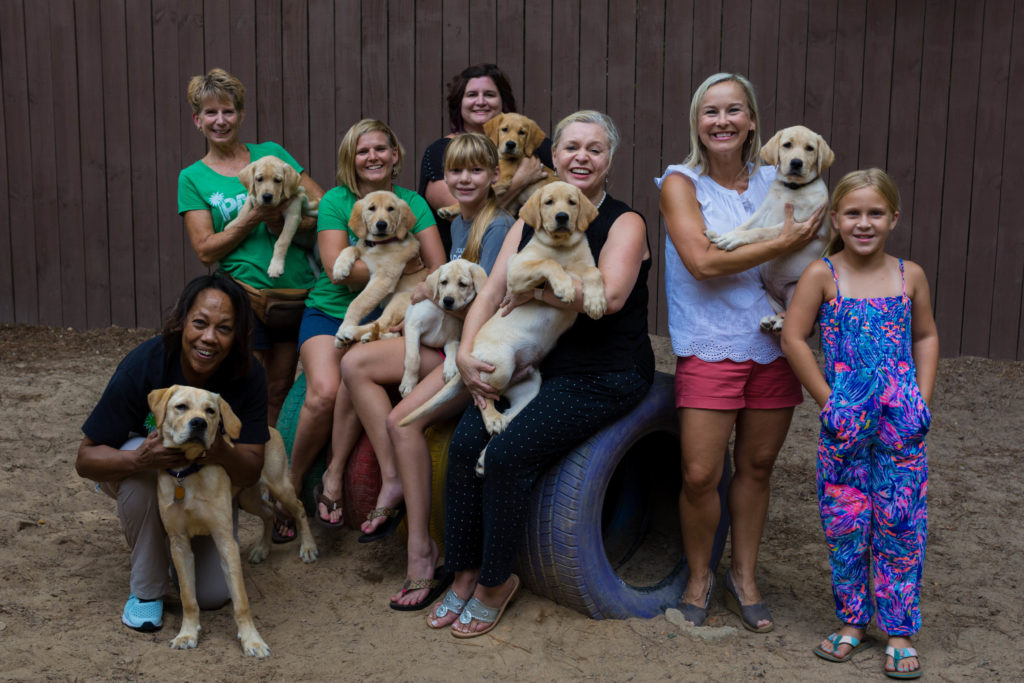 Palmetto Animal Assisted Life Services (PAALS)

Mission: PAALS is a 501(c)(3) charitable organization committed to enriching and empowering children and adults with physical disabilities and social needs by training service animals and providing animal assisted educational and recreational activities.

Community Impact: PAALS impacts our local community by giving those with disabilities the ability to live more independently than ever before.

Stats:
It takes 2 years, $25,000, and hundreds of staff and volunteer hours to train each PAALS Service Dog

PAALS places service dogs in all of South Carolina and areas of contiguous states located within 230 miles of Columbia, SC

PAALS is the only Assistance Dog International (ADI) accredited organization based in South Carolina
How You Can Give Back:
Donate your time by volunteering at PAALS or by volunteering to be a Weekend Foster Home

Donate your money to help raise the $25,000 needed to complete the training for each PAALS Service Dog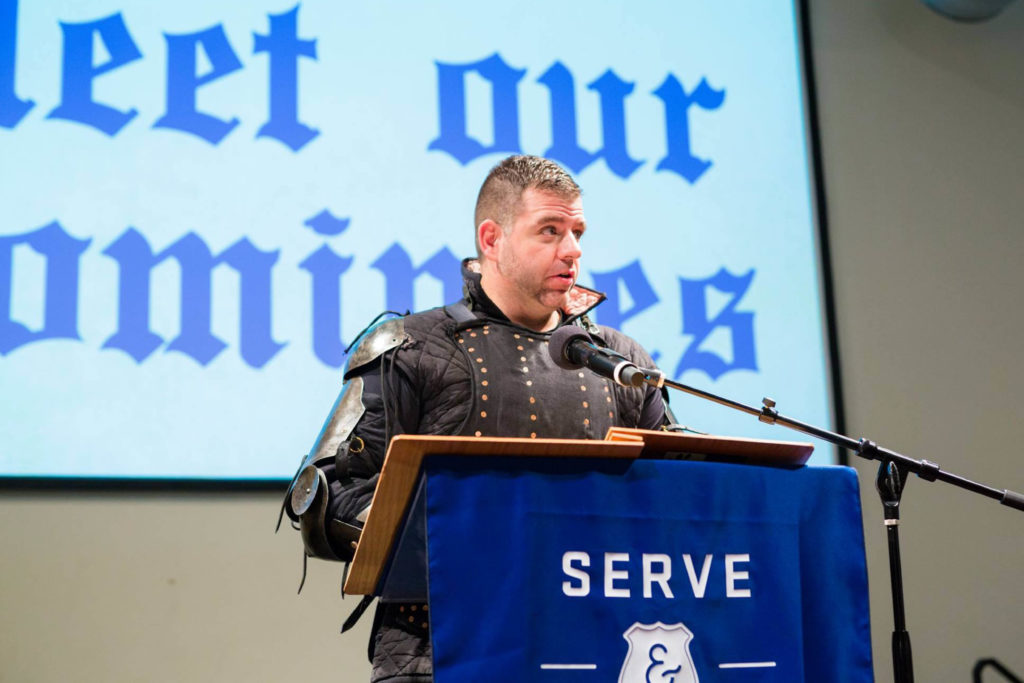 Serve & Connect

Mission: Serve & Connect is a nonprofit organization focused on strengthening community resilience and well-being through transformative police and community partnerships.

Community Impact: Serve & Connect impacts our community by helping assist police address underlying challenges facing those they meet on the job; by helping to conquer the distrusts that exists between police officers and communities by embracing the unique perspectives and experiences of both through courageous conversations; and by focusing on the bright spots that illuminate positive change in our communities.

Stats:
Founded in honor of Forest Acres Police Officer Gregory Alia who was killed in the line of duty on September 30, 2015

After Hurricane Florence this year, they helped coordinate our police and community raising 3,000 lbs of donations to send to the coast

Last year's Feed An Officer Campaign raised enough money to serve lunch to 564 officers across 29 stations and over $10,569 in gift certificates to local restaurants for off-duty officers
How You Can Give Back: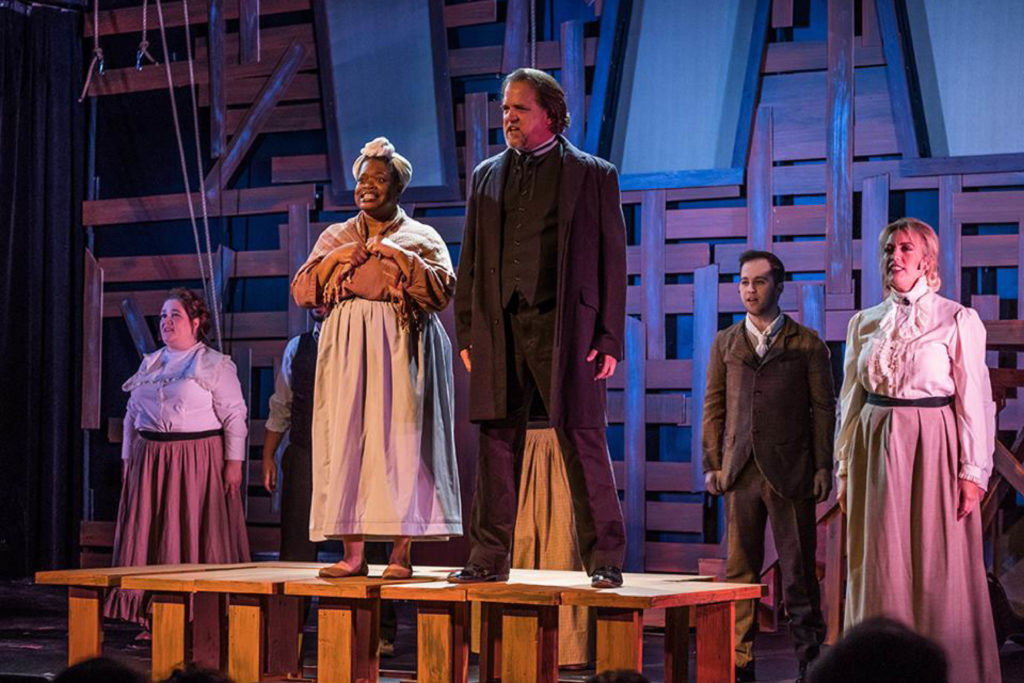 Trustus Theatre

Mission: Trustus Theatre and the Trustus Company endeavors to enrich the lives and deepen the experiences of our artists and patrons by providing works that examine humanity in the 21st Century. The theatre's goal is to select challenging scripts that will start and nurture dialogues that promote discussion within the community with productions that are brought to life through dynamic storytelling and inventive designs.

Community Impact: Trustus Theatre brings award-winning productions to their stage for the community to enjoy, and opens their doors for other local non-profits (most recently, Girls Rock Columbia) to help them grow their awareness and visibility.

How You Can Give Back:
Purchase a ticket to see an upcoming Season 34 production

Donate to their Annual Campaign Fund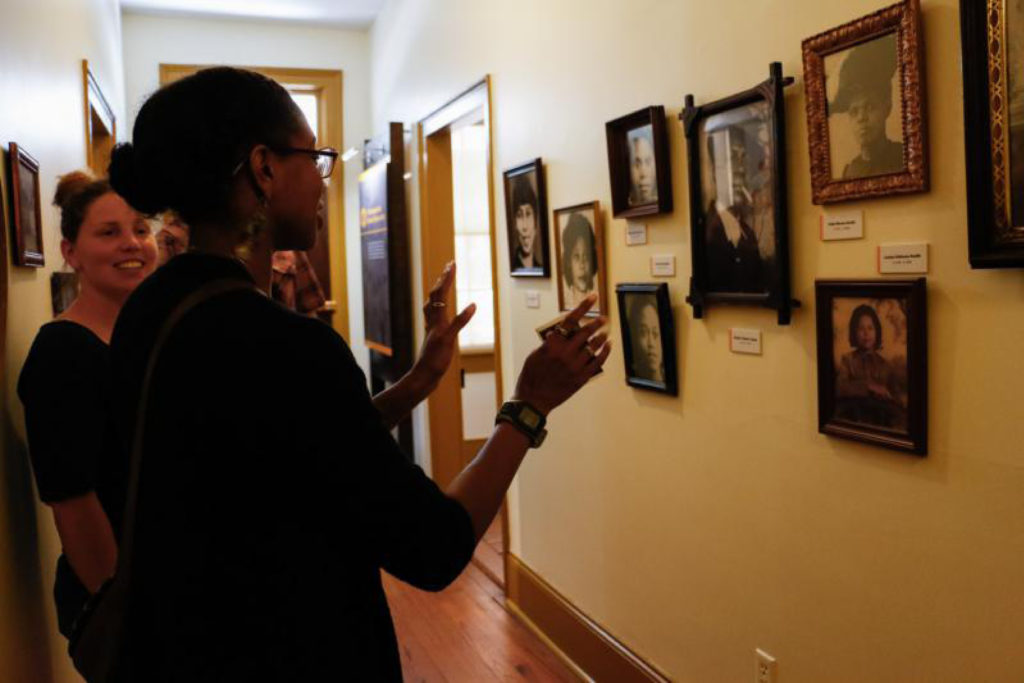 Historic Columbia

Mission: Historic Columbia is a non-profit organization that supports and protects the historical and cultural heritage of Columbia and Richland County through advocacy, education, and preservation.

Community Impact: Historic Columbia impacts our community through:
Historic houses & gardens
Museums
Programs & events
Historic preservation
History lessons

Stats:

Historic Columbia offers tours at 5 local historic homes in addition to the upkeep and preservation of each.

They provide education through field trips, homeschool days, workshops, summer camps, and more.
How You Can Give Back:
Become a member of Historic Columbia

Donate

Volunteer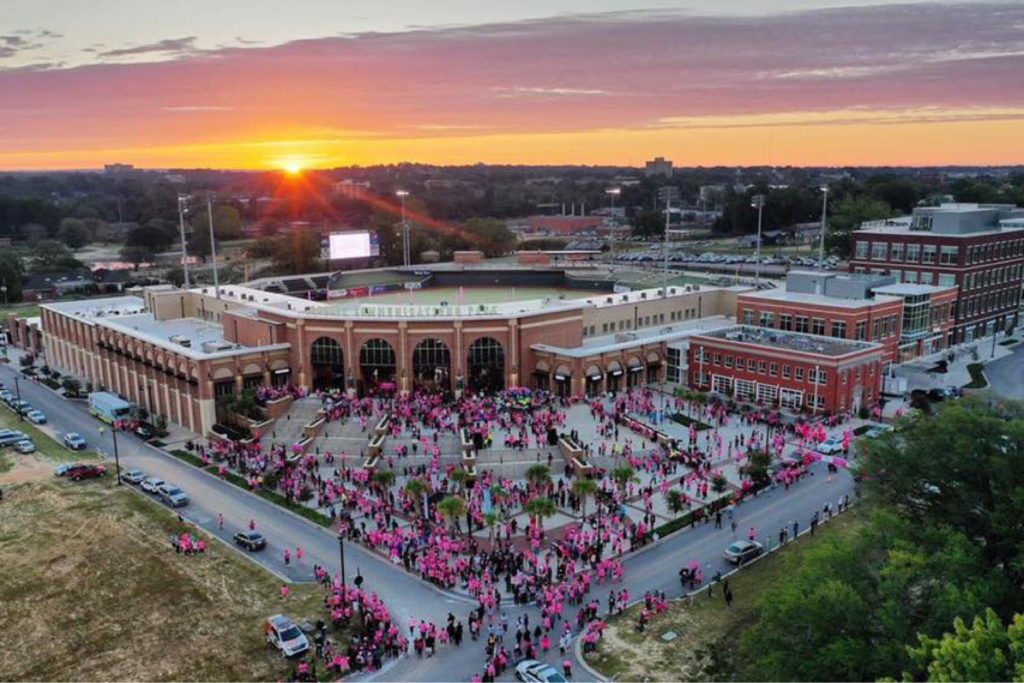 Palmetto Health Foundation

Mission: Palmetto Health Foundation, a 501(c)(3) nonprofit organization, engages community partners to enhance health care for patients and families served by Palmetto Health.

Community Impact: Gifts to the Palmetto Health Foundation allows the hospital to continue to impact our community by offering an ever increasing array of services targeted to meet specific community needs and to support areas of Palmetto Health such as the Children's Hospital, the Cancer Centers, and Hospice.

Stats:
Nearly 5,600 walkers and runners participated in this year's Famously Hot Pink Half Marathon, 5K + 10K and Walk for LIfe and rasied more than $588,000 for Palmetto Health Breast Center
How You Can Give Back:
Visit this year's Festival of Trees at the South Carolina State Museum from November 16 – 18

Participate in the 2019 Famously Hot Pink Half Marathon, 5K & 10K or Walk for Life in October

Volunteer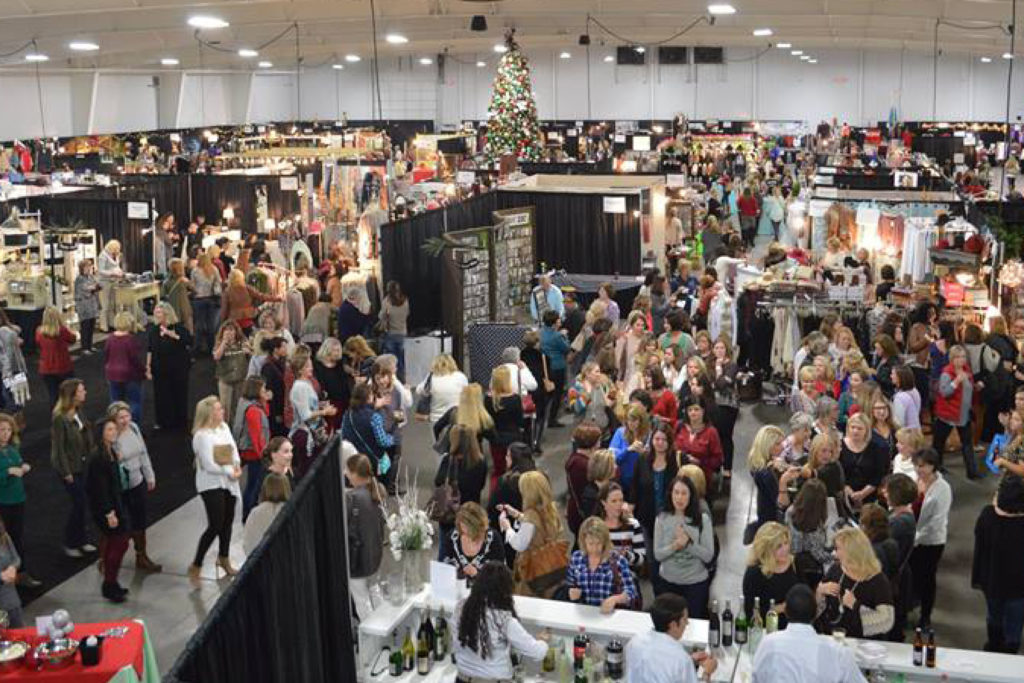 Junior League of Columbia

Mission: The Junior League of Columbia, Inc. is an organization of women committed to promoting voluntarism, developing the potential of women, and improving communities through the effective action and leadership of trained volunteers. Its purpose is exclusively educational and charitable.

Community Impact: Every single year, members of Junior League give 50,000 hours to benefit children and families in our community. They also give Community Impact Grants and Community Assistance Funds.

Stats:
Holiday Market, their largest fundraisers, helps raise over $250,000 each year to support their mission and programs
How You Can Give Back:
Participate in their largest fundraiser of the year, Holiday Market, happening this November 28 through December 2

Become a member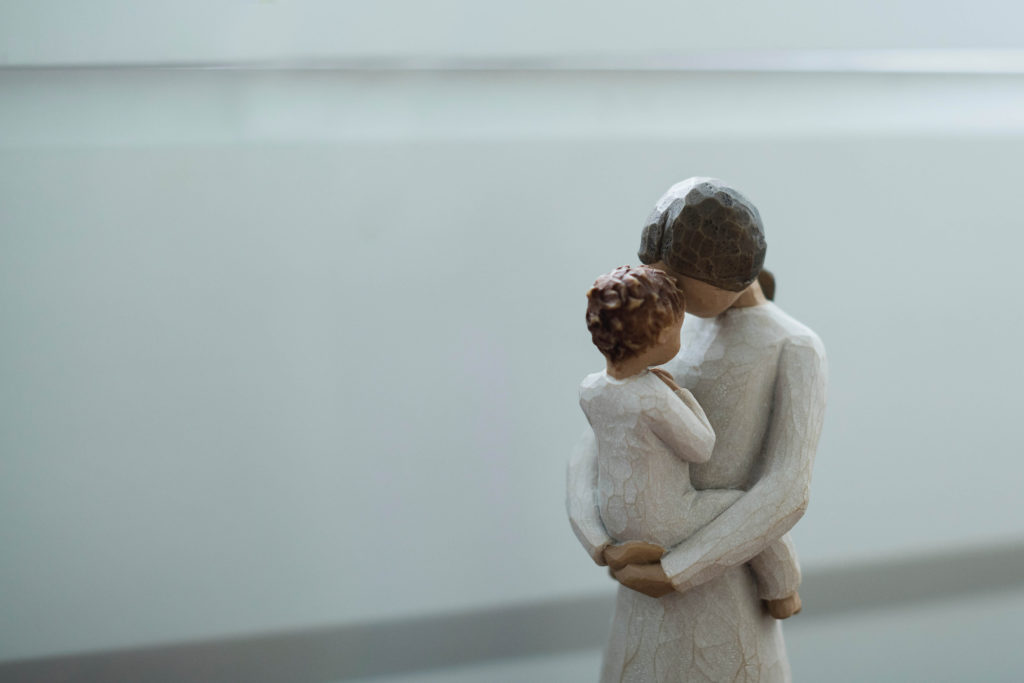 Sistercare

Mission: Sistercare's mission is to provide services and to advocate for domestic violence survivors and their children, and to promote prevention of domestic violence through community awareness and training. Sistercare is the only organization that specifically offers shelter and support services for survivors and their children in Richland, Lexington, Kershaw, Newberry, and Fairfield counties.

Community Impact: Sistercare impacts our community by:
Providing safety for survivors and their children at confidential shelters

Reducing the negative ramifications and intergenerational effects of domestic violence on children from violent homes

Reducing future risk of family violence and developing survivor self-sufficiency through essential support services

Preventing domestic violence through training, community education, and awareness

Stats:
South Carolina is currently ranked fifth in the nation for the rate of women killed by men according to the Violence Policy Center.

1 in 4 women will experience domestic violence in her lifetime.

In 2017, 349 adults and 159 children were served by Sistercare's shelters

In 2017, 3,981 crisis line calls were received

In 2017, 7,585 individuals were served through community based programs
How You Can Give Back:
Donate

Volunteer

Host community outreach programs