Sign-Up for Weekly
Sign-up for Fig Datebook and receive weekly content that includes new blogs and features, local events, and happenings in Columbia delivered directly to your inbox.
To subscribe to Fig Columbia in print, please click here.
Get the Print Magazine
Get your own fresh Fig Columbia delivered to your doorstep 4x a year. Be inspired by the latest trends, happenings and thoughts about a Columbia lifestyle.
Sign Up
Suggest an Event
The online Fig calendar is a curated list of community and advertiser events happening in Columbia.
Contact Us
February 27, 2020
104th Annual Aiken Horse Show
MARK YOUR CALENDAR FOR THE 104 TH ANNUAL AIKEN HORSE SHOW
The Horse Show Grounds in Hitchcock Woods April 3–5 | 9am–late afternoon | Tickets: Free
General admission donation for vehicles is $10 for Trail Maintenance
EACH SPRING, hundreds of horses and riders and thousands of spectators descend upon Hitchcock Woods in downtown Aiken for an annual tradition that has taken place every year since 1916, the Aiken Horse Show. Founded by Mrs. Hitchcock 104 years ago, the show brings out some of the best riders around to showcase their talents to help raise funds to maintain Hitchcock Woods.
Hitchcock Woods is one of the largest urban forests in the entire country. At 2,100 acres and located in the middle of Aiken's downtown district, Hitchcock Woods is an established part of the town and serves as a beautiful setting for hikers, equestrians, dog walkers, runners, nature lovers, and more to enjoy on a daily basis.
A social event not to be missed, the Aiken Horse Show is the signature program and fundraising event for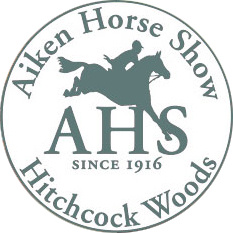 the Hitchcock Woods Foundation, the non-profit organization that owns and manages Hitchcock Woods. It's a 3-day event that brings riders and their horses to Aiken along with countless spectators that either hike or drive the 1 mile path into Hitchcock Woods to the Aiken Horse Show Grounds.
The Show has something for riders of all ages. It begins Friday morning promptly at 9am with the Aiken Hounds Welcome Stakes and continues throughout the weekend with Hunter classes, Children's classes, Foxhunting classes, Sidesaddle classes, and even family and costume classes. In addition to the riding events, the Aiken Horse Show features a Picnic in the Woods on Friday, a luncheon on Saturday and Sunday, a merchandise tent, and a Silent Auction, all of which help to raise money for the Hitchcock Woods Foundation.
Learn more about The Aiken Horse Show online at aikenhorseshow.org.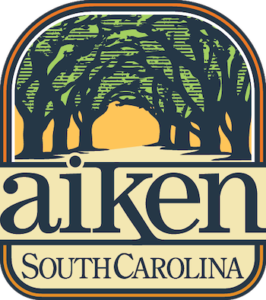 Photography by Moose Pro Photo